ENVISION: A MELTING POT OF BRILLIANCE
There's definitely something you can count on when it comes to the MN fashion week, and that is that you won't be disappointed. ENVISION delivered like it has season after season, we got to see a variety of designs down the runway inside the Orchestra Hall but there was something about Saturday's event that really stuck with me.
I was delighted with the work the designers got the chance to showcase this season. We saw color, patterns, lots of hand detailing, and vast amounts of creativity from every line. The designers had powerful messages of strength, as well as loving your own imperfections with their lines which was quite meaningful. Tricia Khutoretsky took a step aside from being the MC of the show this season but gave way for John Mark to take that spot and I applaud him for the great job he did having it be his first time. John kept the crowd going and had a vibrant energy about him that was contagious. Maybe we'll have both of them MC the event sometime in the future?
The first portion of the show included lines from Jenny Carle, Joeleen Torvick, Hiccup by Handley, Russell Bourrienne, and KJUREK. You can see a few of the runway photos I got from my seat below: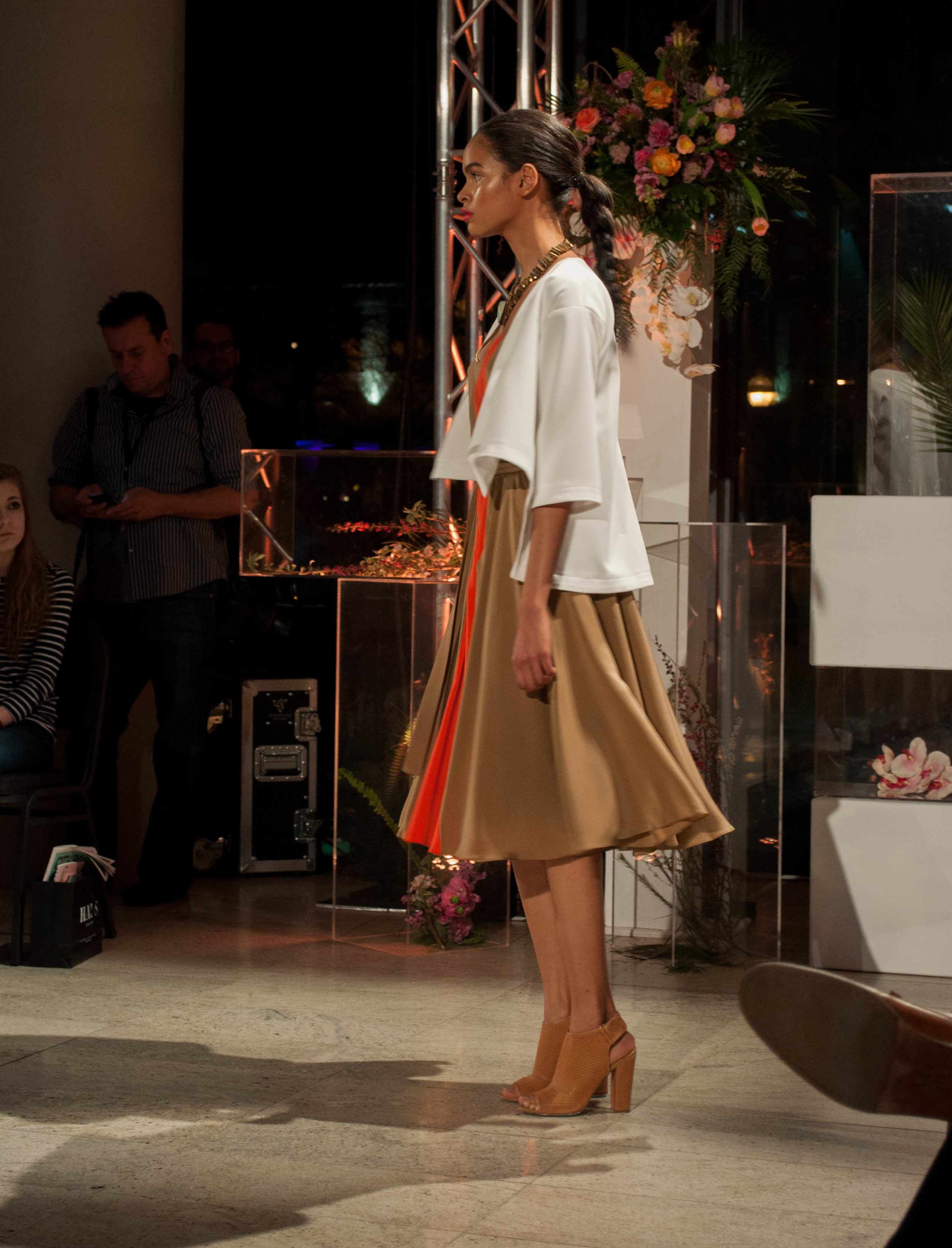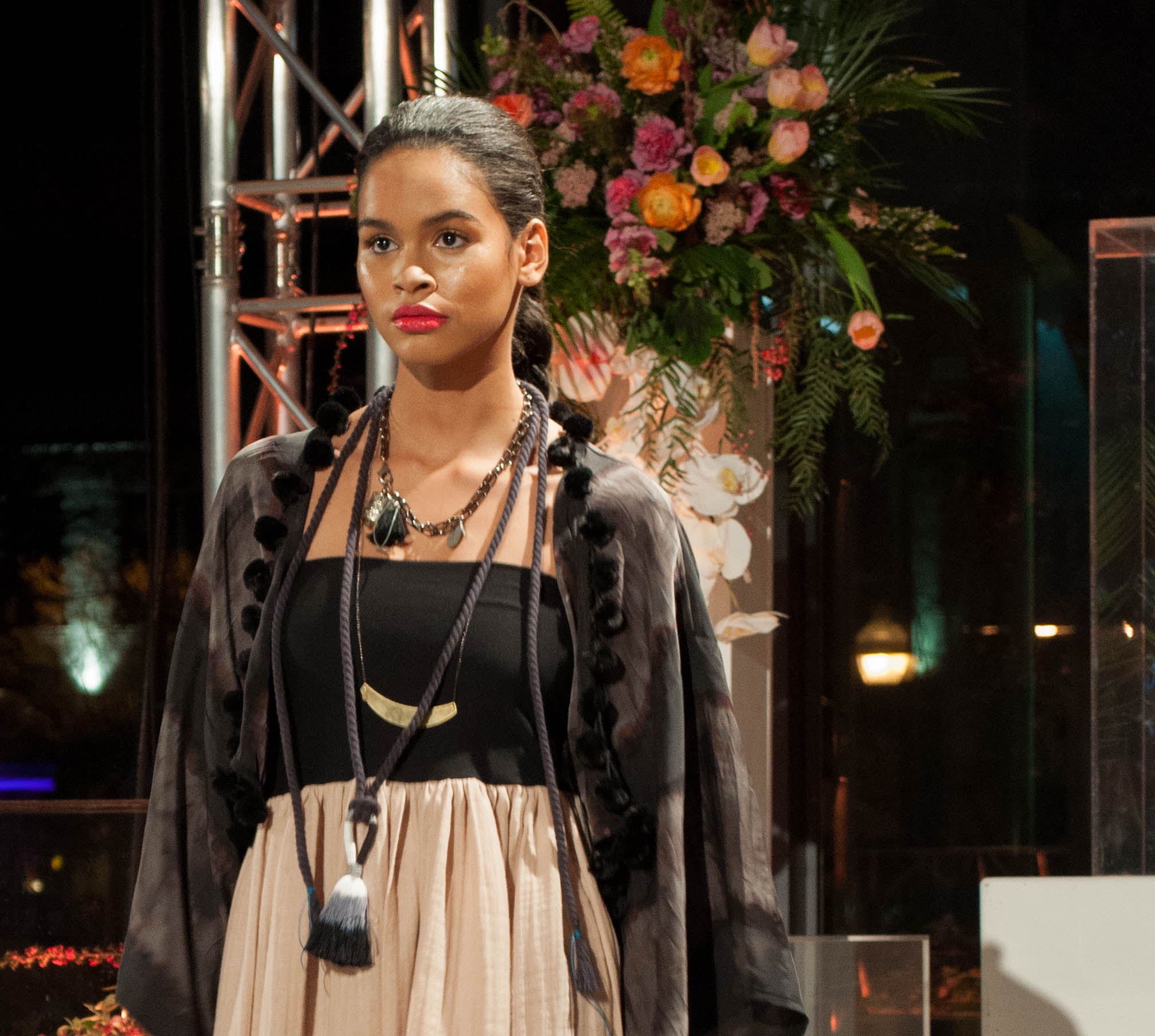 These five designers made the show feel like a melting pot of brilliant ideas that went together perfectly . We saw inspiration of 90's silhouettes in Jenny Carle's designs with floral prints for the Spring/Summer. A first as far as jumper designing goes for Joellen Torvick, with fun patterns that she created by layering various pieces of fabric. Some fabulous 60's beach vibes that had me craving more color in my wardrobe than ever before thanks to Handley's line "Hiccup," and the most exquisite and detailed menswear that I have seen made locally by Russell Bourriene. KJUREK's collection showcased their elevated dyeing skills which they redefined in preparation for the show after 11 years of pattern making, and dyeing techniques.
Once the intermission was over we got to see a spectrum of innovative style, fun colors and lots of sequins. Below are photos from the lines of FORM OVER FUNCTION, Cliché, Cory Allen, and Emily Trevor.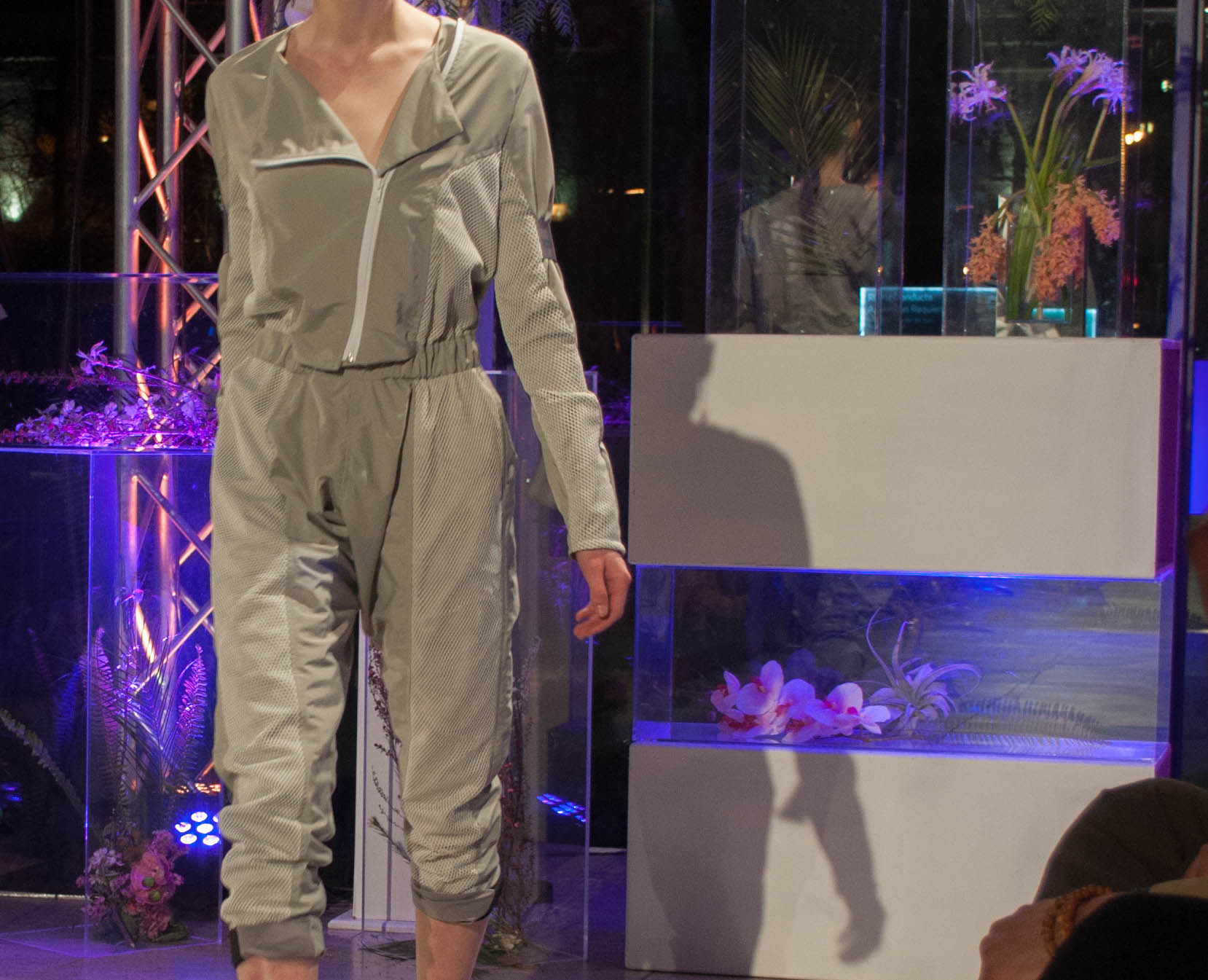 Lauren's FORM OVER FUNCTION line was mysterious, edgy, and innovative with a message to the audience of never forgetting to have the courage to find your own identity. Cliché's line showcased a fantastic array of colors in the boutique's line, along with some great accessories. Emily Trevor had me wanting to wear sequins everyday with her rad collection. The amount of hand detailing and hours that she put into this line truly shined. Cory Allen did it again, he delighted the crowd with what I must say was the highlight of the event because the crowd went wild and it was for this underwear look that model Lukas Hunter wore very well. His line was a perfect balance of color, and detail driving creativity from the desert and wastelands that show how things can still survive thanks to inner strength.
Overall, I truly believe the show was a success. The strength of the designs that these masterminds showcased from beginning to end left the crowd wanting more. Hope you guys enjoyed this little excerpt on the show and the photos in case you missed it. I personally can't wait to see what their anniversary show this fall will have in store for all of us so make sure to mark your calendars for September 17th, you won't want to miss it!
For details on the show's sponsors, designers, etc check out ENVISION
Want to know how to get your personal photo from the show (if showcased above), or if you're one of the designers and would like to have the photos I got of your line send me an e-mail at vrturcios@gmail.com