REVEL 2015
This past weekend I got the chance to go to the REVEL 2015 Fashion show, it was the U of M's 47th Annual Apparel Design Senior show, which was quite the experience!
The evening began with a quick look at the work of a few lucky underclassmen, which quite honestly left me in awe. I am really looking forward to the upcoming shows because these students have talent. Take a peek at some of the work by the Sophomore & Junior classes below:
The Seniors took over right after the underclassmen preview, and they really made it theirs. As a fellow artist & student I know that the hours spent on projects and trying to create something you're proud of can be quite the journey and an exhausting one at that. Each designer was able to show their potential, they brought their journey & inspirations to that runway, the hard work was obvious.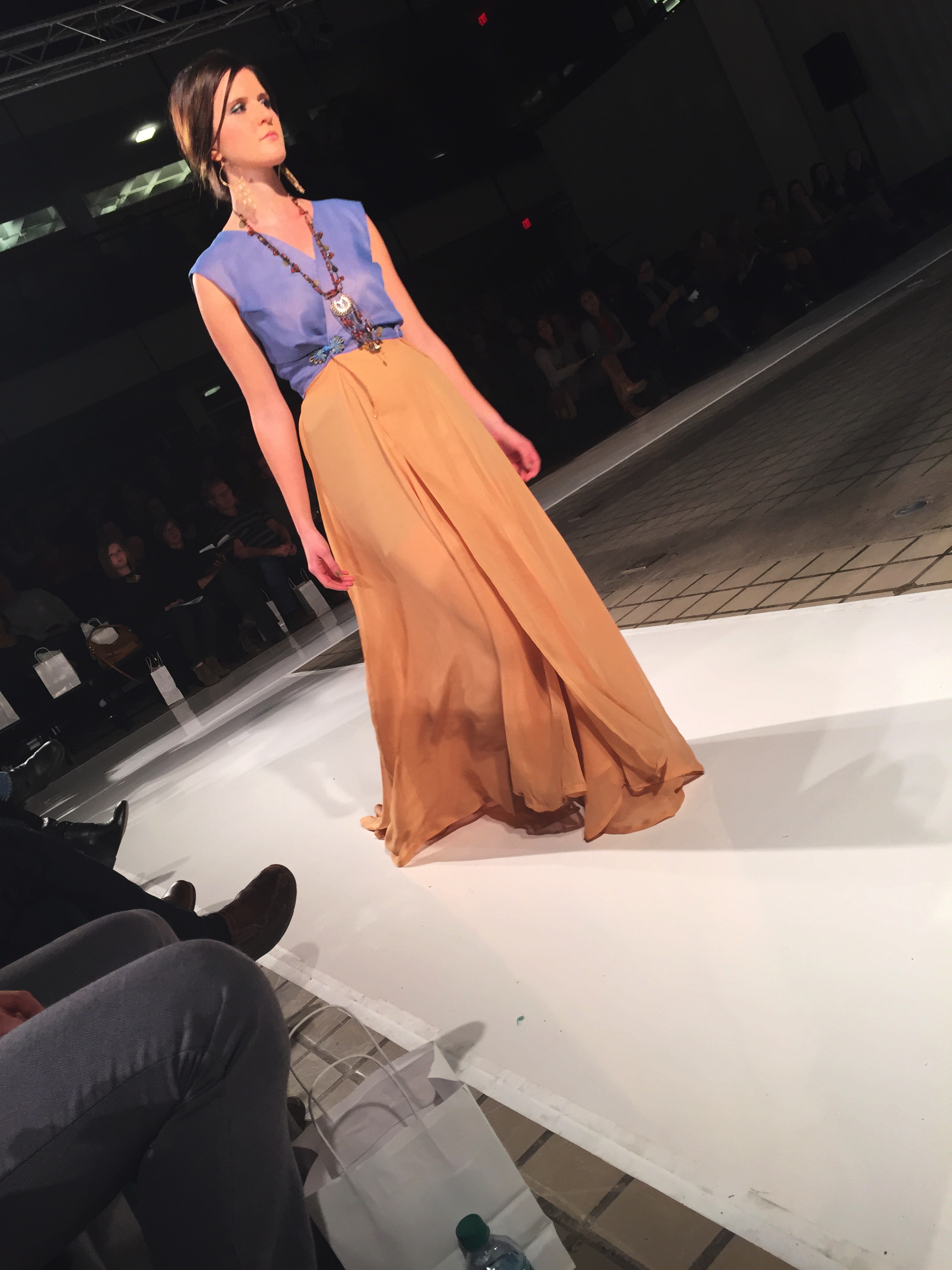 From gowns, to swimwear, playing with silhouettes, outerwear, denim, patterns, menswear, these students tackled it ALL.
Favorite looks? Tess Ross & Anna Peshock were my favorite designers of the night. The fabrics they picked were amazing, Anna's swimwear line was quite the adventure with all sorts of cultural references and vibrant colors. Tess's laser cut-out details were so beautiful to see, & the combination of hot pink & gold was so lively. Getting to talk to Tess after the show really inspired me, she was so humble about her work and can you guys believe she hand painted the gold details on the the hot pink gown?! That takes skill-
Favorite part of the show? Jared Jurentkuff's line, his work was so exotic, and fierce, the models he picked killed it on the runway which was the best part, here we saw curves, and color, and just attitude; they obviously loved it. Bravo Jared, just bravo! Wish I could have taken more shots of his work but honestly that's how good it was, I had my eyes glued to those models and how they worked it.
Congratulations to the thirteen designers of the night, heres a quick list for all of you who want to look them up and check more of their work out: Lauren Smith, Ariel Warne, Bridget Erl, Julia Duvall, Allise Prew, Katie Mackereth, Ashley Jensen, Lauren Kacher, Anna Peshock, Jared Jurentkuff, Giselle Yuer Wei, Tess Ross, Elizabeth Davelaar. Wish you all the best of luck in your future endeavors & can't wait for the next show!
ALL PHOTOS TAKEN BY VICTORIA TURCIOS